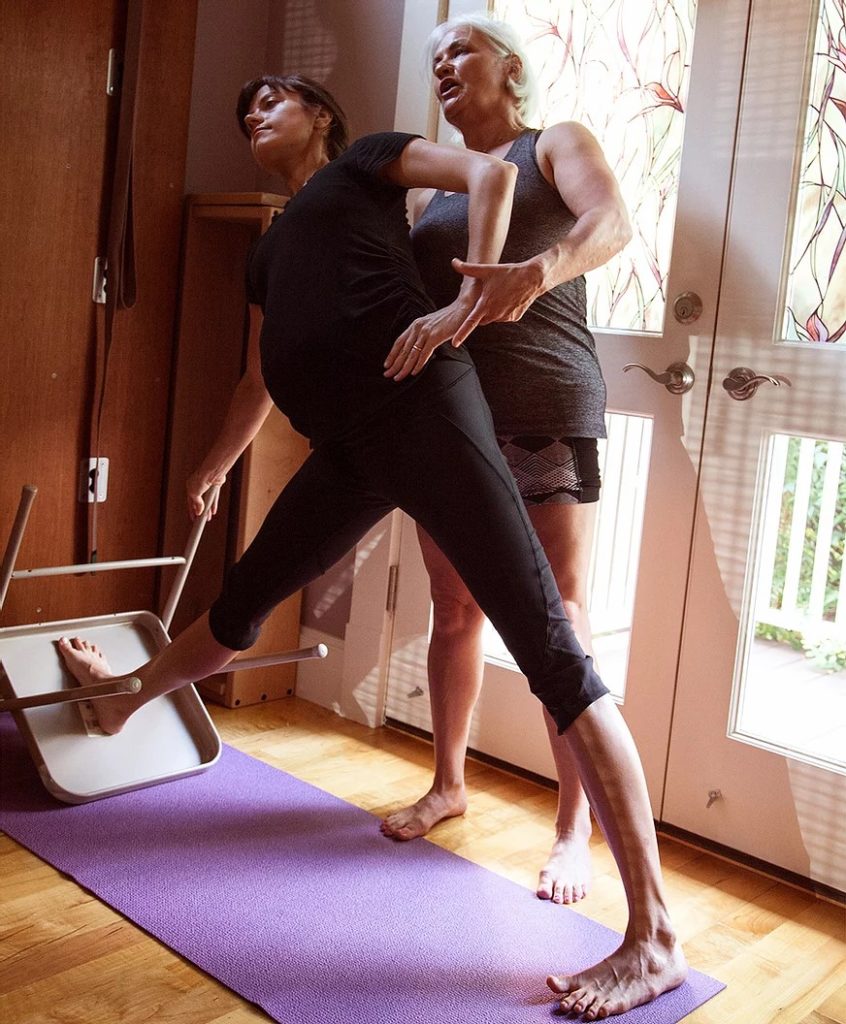 This class is exclusively for pregnant persons. Initial fee is $129 for first 28 days. Thereafter, the price is $110 per 28 day period. Class size is limited to 8. All students must show proof of vaccination and wear a mask that covers mouth and nose.
Pauline went through two pregnancies as a student and teacher of Iyengar Yoga. She is perhaps the most experienced yoga teacher of pregnant women in the U.S. and has worked with over 1000 women since 2009. Find out more on our Prenatal Yoga Page.
SCHEDULE: In-Person, for vaccinated students only.
Wednesdays at 5:15 to 6:45 pm
Saturdays at 10:15 to 11:45 am
fill out registration form from our prenatal yoga page to get started