Houston Yogis, I know you have a friend or parent over 50 who wants to start yoga. Now is the time to register for the upcoming 8-week 50+ Ignite Series. This is a really fun class to teach because in all honesty, people over age 50 are grateful to learn, have the maturity to pay attention, and the sensitivity to know the benefits they are receiving. Here's what some of the mature students are saying about our 50+ class.
"I just returned home from my fifth class at Alcove in the 50+ Beginner class. I've had trouble this past summer with pain in my left thigh and shin due to a pinched nerve. I had improvement after work with a physical therapist but still had to lay off my exercise at Jazzercise (with Jane). I began searching for a yoga class that would work for my schedule and skill ability (none) and found good reviews about Alcove. Last week I was pain-free for 6 days in a row! Pauline is a very detail-oriented and watchful instructor, providing further information or modifications when needed by any of the participants. I've begun back at Jazzercise at well and am enthusiastically recommending Pauline and Alcove as an option for yoga."
"So glad I signed up for the 50+ Beginners class!  Today's first session was AMAZING!  I felt the benefits immediately with each pose that Pauline guided us into.  I like that the class size is cozy and intimate.  That we are all OVER 50 helps us to connect and relate with each other also. Pauline is an extremely KNOWLEDGABLE instructor and she makes it FUN!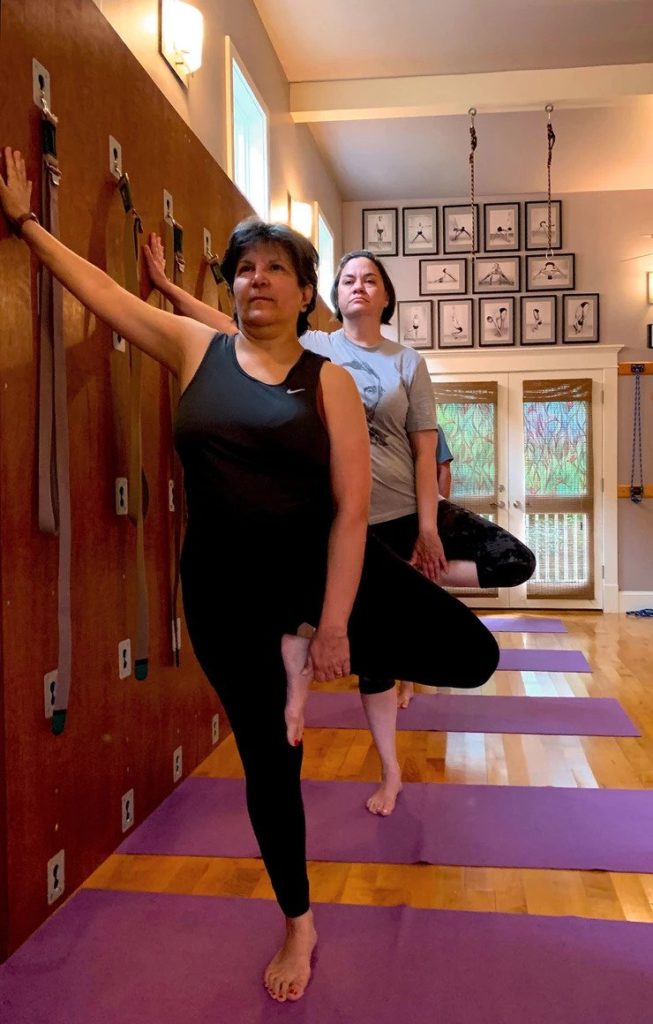 I plan to begin these poses immediately at home and at work starting this week and I am REALLY looking forward to next Saturday!"