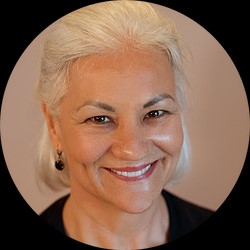 PAULINE SCHLOESSER, PHD, CIYT, IAYT
My interest in yoga has always been more than physical. For me it was the way toward a spiritual life. Working with only the Sivananda Companion to Yoga book while in college, I loved how the postures made me feel –warm, light, supple, strong, and light-hearted.


​It was a pregnancy that brought me to the Iyengar Yoga method, in 2002. It was known even then that Iyengar Yoga is the best method for pregnant women. In Iyengar Yoga, proper technique for aligning the joints is taught, to avoid injury and to maximize the flow of prana or vital energy. I stayed with Iyengar yoga afterward and sought out the best senior teachers. In 2004, I quit a tenured position at a local University, and began to teach yoga classes in Houston. A few years later I undertook teacher training with Patricia Walden in Cambridge, MA. I became certified (CIYT) in 2008. During the second year of teacher training with Patricia Walden, I became pregnant, and this presented a wonderful opportunity to learn yoga practices for pregnancy. I also attended National Iyengar Yoga conventions during pregnancy, and was adjusted several times by B.K.S. Iyengar himself in 2005. I have studied with the Iyengars several times in Pune, India, and in the United States. ​In the past several years, I have benefited greatly as a student of Lois Steinberg and Marla Apt.


Striking a satisfying balance between personal practice, teaching, and family is important to me. The practice of yoga helps me to see myself clearly and gives me a better sense of my deepest values. I work to help my students become strong, sensitive, and intelligent in their bodies; and to penetrate the outer layers of being, to get closer to the essence of who they are, with hard work, compassion, and self-love.