📣 Announcement: Alcove Yoga 2022-23 Teacher Study Group Coming this Fall. This program is designed to provide education for mastery of the Level 1 Syllabus of Iyengar Yoga.
If you are interested in teaching Iyengar Yoga, or simply want to do more in-depth study of yoga asana, anatomy, and philosophy, this program could be for you!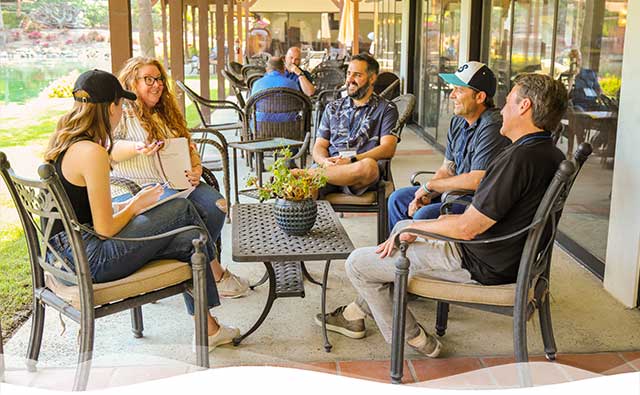 To deepen one's own practice of asana and pranayama
Understand stages of various asanas in Level 1 syllabus
To gain a solid foundation in yoga philosophy
To understand principles of sequencing in asana practice
Learn how to observe students in asana practice
Learn the concise language of Iyengar yoga teaching
Learn basic modifications of asana practice for minor ailments and menstruation
Establish a firm foundation for teaching asanas of the Level 1 Syllabus
Regular attendance of Iyengar Yoga classes
Membership in IYNAUS (Iyengar Yoga National Association)
Regular home practice of asana and pranayama
Passion for the subject of yoga
The program will take place in-person at Alcove Yoga Studio on 4 weekends in the Fall of 2022. 
Proposed dates:
September 23-25
October 28-30
November 11-13
December 9-11
5:30 to 7:30 pm: Level 1 Asana Class
8:30 to 9:30 Pranayama
10:00 to 12:00 Level 1 Asana Class
1:00 – 2:00pm Yoga Philosophy
2:30 – 5:30 Peer Teaching Practice and Special Topics
1:00 – 3:30 Peer Teaching
4:00 -5:30 Asana Class
Required Reading Materials: All available for Purchase from IYNAUS.org Store.
Tree of Yoga, by BKS Iyengar
Yoga in Action: Preliminary Course, by Geeta Iyengar
Yoga in Action: Intermediate Course, by Geeta Iyengar
Light on Yoga, BKS Iyengar
Light on the Yoga Sutras of Patanjali, by BKS Iyengar
Yoga, a Gem for Women, Geeta Iyengar
Light on Pranayama, BKS Iyengar
Basic Guidelines for Teachers of yoga, Geeta Iyengar
Price: $200 per weekend,
or $750 for all 4.
Those who maintain a current monthly membership at Alcove Yoga will receive a 15% discount on teacher study group tuition.
Mentorship is available for those interested in becoming Certified Iyengar Yoga Teachers (CIYTs). This is a 3-year process of preparation and study, followed by a recommendation and application for assessment. We will be following the guidelines from RIMYI and IYNAUS in our study of the Level 1 syllabus for teacher certification.
Opportunities to observe Pauline teach, and then to assist in class will be available in beginning level classes. These include Iyengar Ignite!, Women's Essentials, Men's Essentials, Ignite 50+, and Pregnancy Class.
After the Four-month teacher study sessions are complete, it may be possible for qualified students to start subbing in classes at Alcove Yoga.
Application for Teacher Study Group